Riding High in Colorado
Fleischmann carving out tracks as a key offensive contributor & leader with the Avs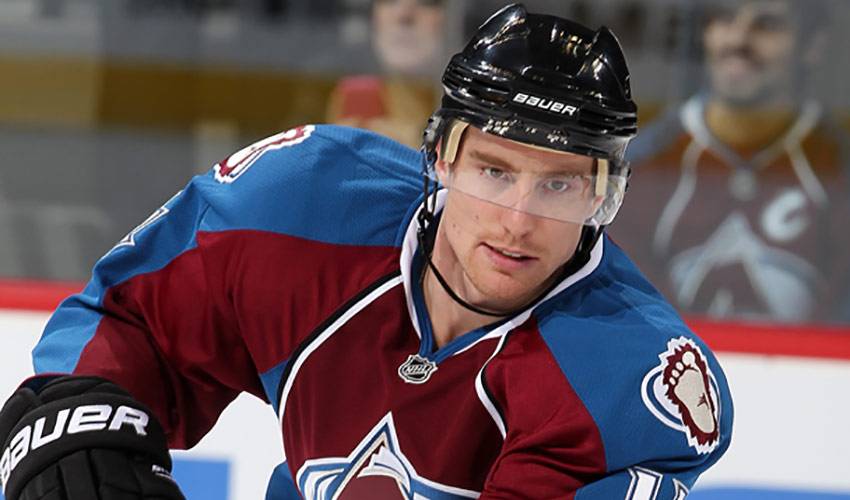 Tomas Fleischmann didn't know much about the team he had been traded to, but the Czech Republic native wasn't about to pass up the chance to be an impact player.
It's been less than two months since he was dealt from the Washington Capitals to the Colorado Avalanche, but Fleischmann, who was swapped for defenceman Scott Hannan on November 30, has undoubtedly made his presence known on his new club.
Averaging a point per game, the 26-year-old forward is playing the best hockey of his NHL career, playing alongside countryman, veteran Milan Hejduk, and young star-on-the-rise Matt Duchene.
So far, it's been a match made in heaven.
"I really didn't know anything about the team and the guys when I was traded here," Fleischmann told NHLPA.com on his way to morning practice. "I can't say I was familiar with too much at all."
Fleischmann made sure his new teammates knew what he could do.
In his fourth game with the Avalanche, he scored his first goal in a Colorado uniform in a 4-2 victory over the Atlanta Thrashers on December 10. Five days later, he recorded his first career NHL hat-trick in a 4-3 win over the Chicago Blackhawks.
"I really didn't want to do anything different or have a new plan," said Fleischmann, who hails from Kop?ivnice, a town in the Moravian-Silesian Region of the Czech Republic. "I just want to play my style of hockey. My goal was to be on the first or second line and do positive things."
And that he has.
In a recent 5-4 home win over the Detroit Red Wings, Fleischmann notched two assists, including a picture-perfect pass to Duchene on a two-on-one.
Rather than focus on his ideal set-up, Fleischmann, who was the 62nd overall selection of the Red Wings in the 2002 NHL Entry Draft, heaped praise on Colorado's budding superstar.
"It's pretty easy with Matt," offered Fleischmann, of the second-year centreman, who scored 24 goals in his rookie campaign in 2009-10. "He's got so much speed and energy that you can always find him. He's probably the youngest centreman I've ever played with, but he has tremendous talent. It's just a case of getting him the puck and letting him do what he does best."
What did Duchene say to Fleischmann after the nifty pass?
"I can't quite remember, but I think he said something like, 'Thanks. Great pass.'"
While plenty has changed for Fleischmann, namely a new conference and new surroundings, his comfort level continues to grow since coming to Denver.
And though the Avalanche are one of the youngest teams in the league, that hasn't stopped Fleischmann from keeping the same goal he had when he was in Washington.
"When I was with the Capitals, my goal was to win the Stanley Cup," said the former graduate of the Western Hockey League, where he played two seasons with the Moose Jaw Warriors. "My goal is still the same here. I know the guys here can do it. It's going to be tough because we're young, but every night, we play hard and that's what you have to do."
And speaking of young, Fleischmann laughs when the 'v' word comes up in conversation.
"I guess I am a veteran when it comes to this team," he said. "I feel old on this team. I was looking over the roster and I think I'm the fifth oldest guy here. But that's not a bad thing. Being a veteran and doing things to help the younger guys is extremely important. Whatever I can do to make a difference on or off the ice, that's what I want to do."
Setting themselves up for a serious Cup run is what matters most to Fleischmann at this point in the season.
"It's so tough, there are so many good teams that are fighting to get into the playoffs," noted Fleischmann. "We like the group we have here. We have good balance throughout our lineup and solid goaltending, too. There will always be ups and downs during the season, but we believe in ourselves."
Fleischmann, in his own low-key manner, has shown he believes in his abilities, something that could go a long way in helping Colorado land their third Stanley Cup and first since 2001.
"It's been good so far," he said. "Hopefully, it gets even better."