That Special Time of Year
After being so close, Giroux and the Flyers looking to take their playoff run one step further in 2011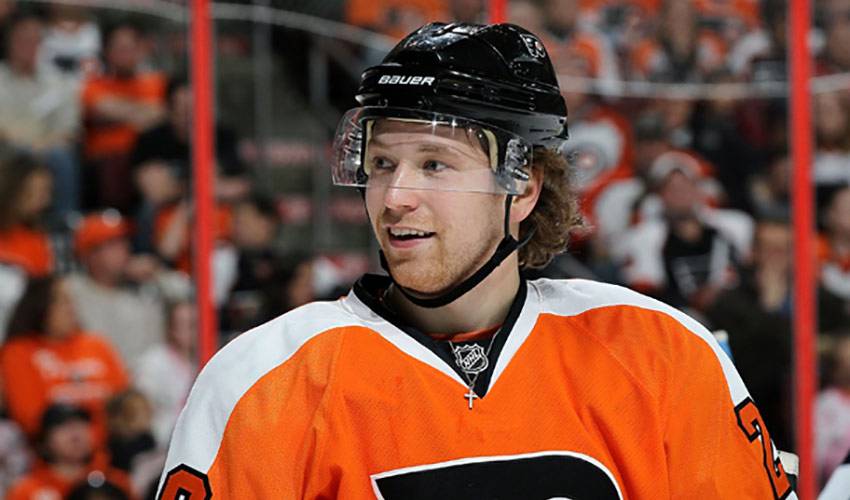 As a kid, Claude Giroux rarely missed watching the Stanley Cup Playoffs on television. Now, he has the chance to play a starring role in the real deal, as the Philadelphia Flyers look to go one step further than they did last year.
Growing up in Hearst, Ontario, a northern town located about 600 miles from Toronto, Giroux, like most Canadian kids, was glued to the TV set whenever the puck dropped on the NHL Playoffs.
These days, Giroux has his sights set on helping the Flyers enjoy widespread television exposure, as the Eastern Conference club seeks to erase last year's six-game Cup Final loss to the Chicago Blackhawks from their memory.
"I think last year with the experience that we had, guys know what to expect a little bit more," said Giroux, who signed with the Gatineau Olympiques as a free agent after playing in the Central Jr. A League, scoring 39 goals and recording 103 points in his rookie campaign in 2005-06. "It's just the most exciting time of the season. I just remember being a kid, and I would never miss any playoff games, and it would be just exciting to watch, and just being able to be part of this right now, it's great."
While the Flyers have endured a rough patch of late, Giroux, who was selected 22nd overall in the 2006 NHL Entry Draft, and his teammates, are pushing the panic button.
"Obviously, we're not happy with the way we're playing, so I think it's important that we find our game that we had at the start of the season, and we've just got to find our game better," said the 23-year-old, who was honoured with the Guy Lafleur Trophy as MVP in the QMJHL Playoffs (he recorded a franchise-best 17 goals and 34 assists in 19 playoff games) in 2007-08. "I think if we work hard as a team, I think we'll be in a good position."
For his part, the 2007–08 QMJHL First All-Star Team selection, who is playing at an almost point-per-game clip this season, isn't looking to tweak his game heading into the playoffs.
While last year's Cup Final loss was hugely disappointing, it also gave Giroux and his teammates plenty to build on as they look for a return trip to the championship.
"I think it's important that you just stay focused and you play the same game you were playing during the season," said the right-winger, who scored his first NHL goal against the Florida Panthers on January 27, 2009. "I don't think it's necessary to change your game.
Like I said, with the experience that we had last year, our guys are going to know what to expect, and they can relate to the experience we had last year."
Giroux suggests that Philadelphia's recent poor play could be, in the long run, not necessarily a bad thing.
"It's important to find our game overall," he said. "Maybe it's a good thing that we're not playing good. Maybe it's going to be a wake-up call and guys are going to play better after. But obviously we want that first place so we can have home ice advantage for the first three rounds. Any time you start a series at home, you kind of feel more comfortable in front of your fans, and they kind of get you a little more motivated."
Motivation has never been an issue for Giroux, who is looking to put last year's post-season experience to good use this time around.
He doesn't need to be reminded that he'll be counted on to continue his consistent play once the curtain rises on this year's playoffs.
"It's a long two months," offered Giroux. "Pretty much all the games are do or die. That's how you've got to play them. And I think every game is so big, it's important that you find a way to motivate yourself and stay focused for the whole run."
Philadelphia General Manager and former Flyers standout Paul Holmgren has no doubt Giroux can handle the pressure.
"I think Claude is certainly a guy that wants the ball," said Holmgren. "He wants to have the puck in key situations, and I don't see that changing. I think even two playoffs ago it started for us when we got beat in the first round against Pittsburgh, and Claude played exceptionally well in this series, too.
"We certainly don't consider him a young player in terms of what he brings to the hockey team. He's one of our guys that we expect to play well and provide offence and also play a good game away from the puck."