Taking it Outside in Philly
Flyers set to host Rangers in the 2012 Bridgestone NHL Winter Classic.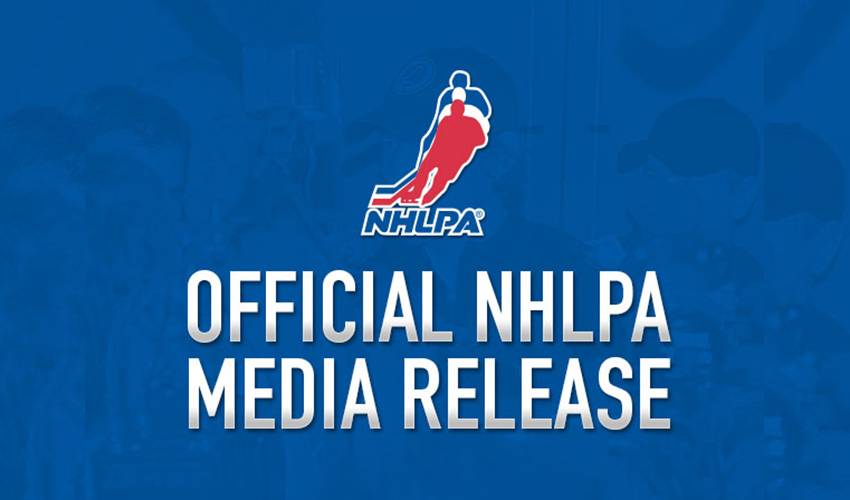 TAKING IT OUTSIDE IN PHILLY
FLYERS TO HOST RANGERS IN THE 2012 BRIDGESTONE NHL WINTER
CLASSIC JAN. 2 AT CITIZENS BANK PARK

Event To Be Broadcast Live On NBC in U.S., CBC & RDS In Canada At 1 p.m. ET Lead Up To The 2012 Bridgestone NHL Winter Classic To Be Chronicled By HBO On 24/7 FLYERS/RANGERS: ROAD TO THE NHL WINTER CLASSIC
For the second consecutive year, the NHL will partner with HBO Sports and its groundbreaking "24/7" reality franchise. As it did with the Pittsburgh Penguins and Washington Capitals last year, the four-episode, all-access series will again provide viewers an exclusive behind-the-scenes look at both teams, along with in-depth interviews of players, coaches and front-office personnel as the teams compete during the NHL regular-season, including a Dec. 23rd matchup between the teams at Madison Square Garden. The premiere episode debuts in prime time, Wednesday, Dec. 14, at 10 p.m. ET, with new episodes debuting each successive Wednesday at 10 p.m. ET.

Select 2012 Bridgestone NHL Winter Classic merchandise will be available at retail immediately. Men's, women's and youth t-shirts, hats, pucks, mini sticks, and other novelties will be available at the Majestic Clubhouse Store inside Citizens Bank Park™, the Philadelphia Flyers team store at the Wells Fargo Center, the NHL Store Powered by Reebok in New York City, and at shop.NHL.com. Beginning Tuesday, Sept. 27, official merchandise will be available at participating Dick's Sporting Goods, Modell'sSporting Goods, Macy's, JC Penney and Sports Authority store locations throughout the greater Philadelphia and New York City areas.

The first-ever NHL regular-season game contested outdoors was played in 2003 when the Edmonton Oilers hosted the Montreal Canadiens at Commonwealth Stadium. Since 2008, the Bridgestone NHL Winter Classic has been contested every year on New Year's Day. The first contest featured the BuffaloSabres hosting the Penguins at Ralph Wilson Stadium. In 2009, the Chicago Blackhawks hosted the Detroit Red Wings at Wrigley Field. In 2010, the Boston Bruins hosted the Flyers at Fenway Park and in 2011, the Penguins hosted the Capitals at Heinz Field. In February of 2011, the Calgary Flames hosted the Canadiens in the 2011 Tim Hortons NHL Heritage Classic™ at McMahon Stadium.

NEW YORK (September 26, 2011) – The Philadelphia Flyers will host the New York Rangers at Citizens Bank Park™, home of the Philadelphia Phillies, in the 2012 Bridgestone NHL Winter Classic® on Monday, Jan. 2, at 1 p.m. ET, the National Hockey League announced today. The game will be broadcast live on NBC in the U.S. and on CBC and RDS in Canada. The League today also unveiled the official logo for the 2012 Bridgestone NHL Winter Classic® and the special team logos being used by the Flyers and Rangers.

The 2012 Bridgestone NHL Winter Classic® continues the tradition the NHL® has established of hosting a regular-season game outdoors at the onset of the new year to celebrate the origin and traditions of hockey.

"The Rangers-Flyers rivalry is one of our very best," said Gary Bettman, NHL Commissioner. "It is only a short distance from Broadway to Broad Street, and over the years, these not-so-neighborly teams have provided an assortment of memorable games. I have every expectation that the 2012 Bridgestone NHL Winter Classic will provide more great moments to remember."

Division rivals since the 1974–75 season, the Rangers® and Flyers® become the closest geographic rivals to compete in the Bridgestone NHL Winter Classic®. Their on-ice familiarity is a result of the fact that the Rangers are the Flyers' all-time most-common opponent in the regular-season (261 games) and Stanley Cup® playoffs series (10). While the teams last squared off in the playoffs in 1997, on the final day of the 2009-10 regular-season, the Flyers and Rangers played an historic "winner takes all" game to determine the lone remaining playoff spot in the Eastern Conference. Tied 1-1 at the end of overtime, the Flyers prevailed in a shootout, starting their march to the conference championship.

""The Bridgestone NHL Winter Classic is arguably the biggest game played during the NHL's regular season and it is a wonderful platform to feature our great sport to millions of worldwide viewers,"" saidComcast-Spectacor Chairman and Philadelphia Flyers founder Ed Snider. ""It's an honor for the Philadelphia Flyers to serve as ambassadors for the NHL. We look forward to hosting the Bridgestone NHL Winter Classic in Philadelphia and showcasing our great city to hockey fans throughout North America.""

"The Rangers organization is honored and excited to take part in what has become one of the most anticipated sporting events of the year," said Glen Sather, Rangers President and General Manager. "The Bridgestone NHL Winter Classic represents the spirit and essence of the game of hockey, bringing the players back to their childhood days of playing outside on the pond, for the pure love of the game."

The 43,500-seat ballpark in Philadelphia will be the setting for the fifth-ever Bridgestone NHL Winter Classic, which will feature several of the biggest names in hockey. The Flyers boast an All-Star roster that includes two Hart Trophy winners – Chris Pronger and Jaromir Jagr – and key members of the team that won the 2010 Eastern Conference championship, including Danny Briere, Claude Giroux and ScottHartnell. The Rangers counter with NHL All-Stars of their own in goaltender Henrik Lundqvist, forward Marian Gaborik, defenseman Marc Staal and 2004 Conn Smythe Trophy winner Brad Richards.

"The players on both the New York Rangers and Philadelphia Flyers are looking forward to this event," said NHLPA Executive Director Don Fehr. "Playing outdoors in the elements will bring back many fond memories of their youth hockey days. It will be a great day for the fans in Philadelphia, for the Players, and for the game."

"We are honored that the NHL has chosen Citizens Bank Park as the venue for the 2012 Bridgestone NHL Winter Classic," said Phillies President David Montgomery. "We eagerly await January 2nd when our Philadelphia Flyers host the New York Rangers. It will surely be a great experience for fans."

The 2011 Bridgestone NHL Winter Classic in Pittsburgh on NBC Sports aired in primetime and was the most-watched NHL regular season game in the U.S. in 36 years with an average of 4.5 million viewers. The event also drew the largest audience on CBC for any of the U.S.-based outdoor NHL games.

"NBC Sports is proud to have partnered with the NHL to grow the Bridgestone NHL Winter Classic into a New Year's tradition and one of the most anticipated sporting events of the year," said Mark Lazarus, Chairman, NBC Sports Group. "In addition to the intense rivalry between the Rangers and Flyers that will be played outdoors in one the nation's most rabid sports cities, this year's game has special meaning to us since the stature of this event makes it the perfect platform to launch the new NBC Sports Network that day."

"CBC's Hockey Night in Canada is excited to once again be the Canadian broadcast home of the Bridgestone NHL Winter Classic," said Julie Bristow, Executive Director, Studio and UnscriptedProgramming, CBC Television. "This annual outdoor game has become a New Year's tradition and a must-watch game for Canadian hockey fans, and we can't wait to bring the nation this year's Classic fromPhiladelphia."

Sirius XM Satellite Radio will provide radio coverage. NHL.com will provide extensive digital video coverage and NHL Network™ will chronicle all of the excitement from Philadelphia leading up to and after the game.

The Bridgestone brand, the Official Tire of the NHL® and the NHLPA, returns for the fourth consecutive year as title sponsor of the event.

"The Bridgestone NHL Winter Classic has become a tradition of excellence, passion and excitement in the sports world — it is the same tradition that the Bridgestone brand instills in its products every day," said Phil Pacsi, Vice President, Consumer Marketing, U.S. & Canada Consumer Tire Sales Sales, Bridgestone Americas Tire Operations, (BATO). "Watching two of the NHL's most storied rivals square off at the 2012 Bridgestone NHL Winter Classic at Citizens Bank Park is an event not to be missed, and will be talked about for years to come. We are excited and proud to be part of this New Year's tradition."