Player of the Week: Ben Scrivens
Ben Scrivens has taken control of the crease in Toronto, following James Reimer's injury and after posting back-to-back shutouts over Ottawa and Florida, his stellar play has made him the Player of the Week!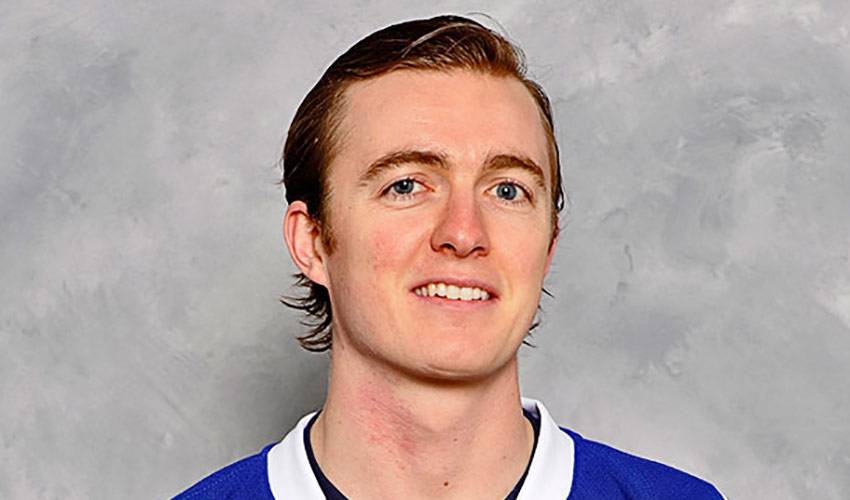 NEED TO KNOW
As the 2013 season quickly unfolds, there have been some good stories and performances that have stood out in the early going. One of these, without a doubt, is the goaltending play in Toronto. Coming into the season, fans of the Leafs were curious with what they may have backstopping their team. While both James Reimer and Ben Scrivens have shown in the past that they are capable of playing at the NHL level, the question remained whether the tandem be capable of helping the Leafs get back to the playoffs for the first time in seven years. So far, it appears that they are definitely up for the challenge and ready to do their part in making this a reality for Leafs Nation.
After Reimer played the bulk of the Leafs' minutes in net in the early going, Ben Scrivens has now emerged as the de-facto number one netminder in Toronto, a position he took over following an untimely knee injury sustained by Reimer. Since moving into the crease, Scrivens has seized the opportunity and helped the Leafs maintain the strong pace they set to start off the 2013 campaign. The native of Spruce Grove, AB is a calm and relaxed individual and comfortable playing in Toronto, whether it is for the Leafs, or for the Marlies – the Leafs' AHL affiliate club that he helped lead to the Calder Cup final in 2011-12. This demeanor is something that serves him well as he plays a key role in the Leafs line-up.
- Ben led the Leafs to consecutive 3-0 wins, defeating Ottawa on Saturday followed by Florida on Monday
- The back-to-back shutouts were the first of Scrivens' career and kept the Leafs tied with Boston for 2nd spot in the Northeast Division
- Ben is hot at the moment, going 2-0-0, with a 0.00 GAA, and a 1.000 save percentage in the past 2 games; as of Tuesday he sat third among goalies with a .939 save percentage for the season
BIOGRAPHY
Born in Spruce Grove, AB on September 11, 1986
Signed as a free-agent by the Toronto Maple Leafs in 2010
Led the Toronto Marlies to the Calder Cup final in 2011-12