Scott Hartnell Co-Authors A Children's Book
Scott Hartnell of the Philadelphia Flyers recently released 'Hartnelldown,' a children's book he co-authored with his sister Kyla.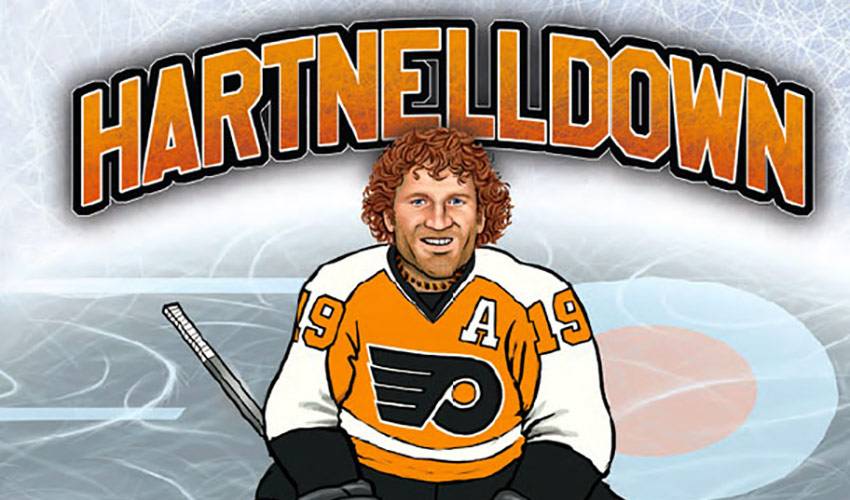 It's not often that a hockey player adds "author" to their resume, but Philadelphia Flyers forward Scott Hartnell did just that this month with the release of his children's book, 'Hartnelldown.'
Hartnell is known for many things – his dominant play, his charisma, and yes, his tendency to occasionally fall during games. In early 2012, Hartnell decided to leverage the popularity of the #HartnellDown hashtag for a good cause, creating the #HartnellDown Foundation, which raises funds for charities that support hockey, children, and communities across North America. The foundation's website features a counter that tallies the total times Hartnell has fallen per season. He donates $50 for every fall. At the time of writing, Hartnell has donated $5,550 for the 2013-14 season so far.
Hartnell has always enjoyed working with children's charities, and took his efforts one step further this summer by teaming up with his sister, Kyla Hartnell, to pen a rhyming children's book entitled, 'Hartnelldown.' The book tells the story of Hartnell's journey from his backyard rink all the way to the NHL – highlighting all the falls along the way and his ability to always get back up.
Hot off the press!!!! http://t.co/hGIAYFIL3L people!!!! @jachobe can u even read it? pic.twitter.com/WZYNcb0B3p

— Scott Hartnell (@Hartsy19) December 16, 2013
If you're looking for any last minute holiday gift ideas for the hockey-lover on your list, this would make any fan happy. All proceeds from book sales will go directly to the foundation.
Hartnell took over the NHL's Twitter account this week to interact with fans and promote the release of the book. Here are some of the best exchanges between Hartsy and his fans:
"@ConnorHarfield: #AskHartnell @NHL who was your favourite player growing up?" I loved watching Cam Neely!!! Big and strong!!

— NHL (@NHL) December 16, 2013
"@MatteoStaltari: @NHL @Hartsy19 favorite pre-game snack? #askhartnell" I always have a bowl of cereal-Lucky Charms!!

— NHL (@NHL) December 16, 2013
"@LiamSikich: @NHL @Hartsy19 if professional hockey didn't work out, what would you like to do for a living? #AskHartnell" math teacher

— NHL (@NHL) December 16, 2013
"@KSuves: @NHL what kind of guy is Kimmo Timonen in the locker room? #AskHartnell" a leader-and a true professional!! Always comes to play

— NHL (@NHL) December 16, 2013