Richards Still Relishes The Game
Closing in on 1,000 games, Brad Richards still has the same passion for the game he did as a child in Prince Edward Island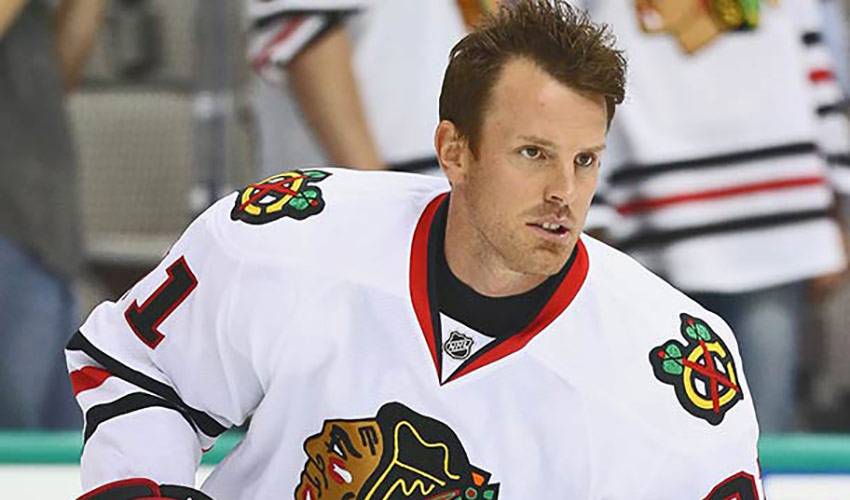 His introduction to hockey started out on a pair of backyard ponds and ultimately brought him to the sport's biggest stage. For Brad Richards, now in his 14th big-league campaign, his love of the game has always remained the same.
Don't ask Richards, now 34, how many hours he spent blasting pucks against his parents' basement wall or working on his skills outside his grandparents' home in his native Prince Edward Island.
There's just no way the centreman could even estimate the amount of time he dedicated to his stickhandling and skating.
"I was very lucky because there were two ponds right behind my grandparents' house," recalled Richards, who put them to good use when he was growing up. "It was very convenient for me. I couldn't even add up all the hours I spent out there."
That affinity for the sport never diminished even as the demands increased. When Richards left home in 1996 to play for Notre Dame of the Saskatchewan Junior Hockey League, he carried the hopes of Murray Harbour residents and his dream of working towards an NHL career.
"It was tough to leave home, no doubt about it," he recalled. "But, I knew if I wanted to pursue hockey as a career, it was the only decision. I owe a lot to my parents, not just for what they taught me, but how they have supported me throughout the years."
After a remarkable junior career and outstanding success in his NHL life, Richards still has a childlike fondness for the sport, relishing every moment he's on the ice.
Closing in on 1,000 games, Richards, currently in his first season with the Chicago Blackhawks, is still a driven performer, a veteran on a talent-heavy team looking to bring the city its' sixth championship.
"I think it's only natural that you increase your expectations each season," said Richards, the 64th overall pick of the Tampa Bay Lightning in 1998. "You have to expect more from yourself."
With a Memorial Cup championship in 1999-2000, a slew of individual awards during his time in the Quebec Major Junior Hockey League (QMJHL), including Canadian Hockey League (CHL) Player of the Year, QMJHL Most Valuable Player and CHL's Top Scorer, along with his name engraved on the Stanley Cup and Conn Smythe Trophy (both in 2004), Richards has plenty to be proud of.
For now, though, looking back can wait.
He's focused on the here and now, appreciating the game the way he always has.
"I don't think that will ever change for me," said Richards. "You always play to win, but that doesn't mean you can't enjoy it, too."