J.T. Brown is Gaming for Good
Thanks to the popular gaming platform, Twitch, a streaming service that enables people to play video games while users watch live, J.T. Brown is now sharing his hobby with hundreds of others while engaging with fans.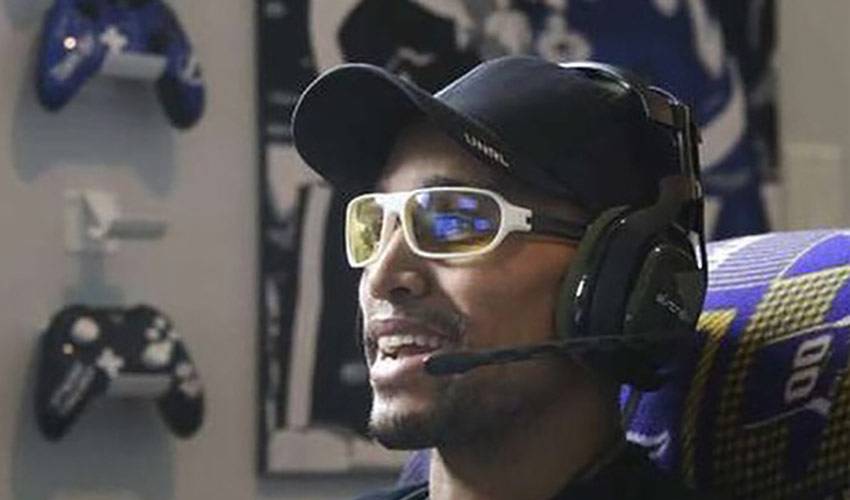 It's really no surprise that one of hockey's most engaging players is engaging fans in a truly unique way.
When he's not patrolling right wing for the Tampa Bay Lightning, it's a good bet you'll find J.T. Brown indulging in one of his favourite off-ice passions, namely, playing video games.
Thanks to the popular gaming platform, Twitch, a streaming service that enables people to play video games while users watch live, the 26-year-old is now sharing his hobby with hundreds of others.
"The coolest part is that you are creating your own community," said Brown, who recently became the first NHL player to team up with Twitch and its Partner Program that includes additional revenue for the Minnesota native through shared advertising and channel subscriptions.
"Obviously, a lot of the people watching are Lightning fans, but we've had people all over the United States and Canada, and other countries come in and watch as well. You don't have to necessarily be a fan of the Tampa Bay Lightning. But just to see hockey fans in general – they are the ones showing up to watch for the most part – I think it's been a really cool way to interact with people on a different level."
Brown will donate the money raised through Twitch to one of his favourite programs.
"I'm working with Hockey is For Everyone," he said of the cause that uses the game of hockey to drive positive social change and foster more inclusive communities. "To be able to shed some more light on what they are all about is something I'm proud to do. When people go to my page, I want them to know the money is going to a great cause and something that I truly believe in."
At first, Brown confessed that playing in front of an audience was a little nerve-wracking at first.
He's admittedly much more comfortable these days.
"I've watched videos and other streamers almost every day at least for 20 or minutes, maybe even an hour," said the undrafted forward, who has over 2,000 followers. "I've started to pick up on things. I think the more I watch and the more I stream, it's definitely making it a little easier. At the end of the day, you just kind of have to go with it. If you start thinking too much, that's when you get nervous. If you just go on, play and do what you normally do, that's the best approach."
No need to ask if Brown brings the same competitive edge on the ice to the gaming world.
"I have a log, a book that I keep," he started. "If I play someone in Madden, NHL, or any other game, I write it down. A month later, I can go back, see what we've logged and look at their records and stats. I do that for all the games."
When he plays, you'll often find Brown talking with his friends about life, hockey, and any other interesting topics that pop up. He's also happy to respond to most messages and answer questions from fans.
"The questions that come have been great. You'll get asked things like, 'Where's your favourite place to play?' Who is the hardest guy to play against?' It's really different questions from all over. Not all of them are directed at the Lightning. To be able to get people together and form that community has been a lot of fun."
As for his favourite game, Brown is big into Battlefield these days.
But he also doesn't mind playing a little hockey and football when the opportunity arises.
"I play NHL and Madden, but for the most part, I'm playing Call of Duty or Battlefield with my buddies," said Brown.
If he were to drop the puck on an NHL game, which teammate would he most want to face-off against?
"I think Jonathan Drouin because he's beaten me quite a few times, so I feel the need for a little payback," said Brown, who has been gaming with fellow Tampa forward Tyler Johnson and good friend Justin Faulk of the Carolina Hurricanes.
Brown will have to take a little time off from gaming in the near future. He and his wife Lexi are expecting their first child soon.
"I'm just trying to stay as calm as possible," said Brown. "There's going to be a little time away when the baby's born, but we'll make it work."
Until then – and soon after – it's game on for J.T. Brown.